Self-Employed Bank Statement Loan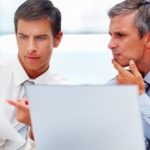 2 Bank Statements only for owner and non owner properties.
4.75% note rate. SIVA at 70% LTV. Loan package is easy alternate doc with 2 months personal banks statements (No biz bank stmts. Min fico score 700 to 719 at 65% or 70% LTV with 720+ fico. 30 YEAR Loan for owner occupied, Second Home and Investment properties 2-4 units okay. 70% LTV for non owner 2 to 4 units. Minimum loan amount $100k. $625k to $1mm is at 60% LTV. Max dti 43%. Max Loan amount $2,000,000. Max cash out $500,000. No tax returns. No W2s. No 1099s. Gift funds okay for half the down payment. Need unaudited YTD P&L and last years P&L. There is a hit to the rate .25 for non owner, and or .25 for cash out but no change in LTV.
What you need is the require down payment, closing costs – title & escrow fees, 2.25% point loan cost,  and 12 months PI in verified liquid reserves.
Borrowers who own additional rental properties must have 6 months PI for each additional financed property. See guidelines for specifics. CA only properties.
*******************Click on link for Hot Loan Product #1  Flyer for SFR, 4.75% with 2 month Bank Statement product **********************
A good example would be a borrower will always need at least 30% down.
They will need 35% down if they have a fico score from 700-719. Only scores 720+ get 30% down. The reserves must be in a personal account too. They can use down payment money from either personal or business accounts of theirs. If it is a business account such as a corp or DBA they must be 100% owner of that account. See Flyer above for more details for Hot Loan Product #1.
List of Forms & Documents Required:
Photocopy of valid ID
At least two bank statements to show the reserves required per the above flyer matrix (please read Flyer for SFR above)
Current mortgage statement if refinance
If purchase – need signed purchased contract. Need name and phone number of escrow contact.
If property is leased, provide lease agreements
If property is leased and is more than 1 unit, rent roll Schedule of Real Estate Owned
Insurance declaration page/quote for coverage
1003 Loan Application – use printed 1003.
Credit report we will pull or if broker submitted need full 3 bureau
Borrower authorization Borrower's Authorization
Borrower authorization to run and pay for credit  Credit & Appraisal $$ Authorization Form
Borrower authorization To Wire Funds Authorization to Wire Funds
SI form – Statement of Information SI Form – Statement of Information
**To expedite your file organize bank statements separated by month in adobe format ".pdf".
<a href="https://www.secureloandocs.com/apply.php?id=26639789″><img src="https://www.secureloandocs.com/images/buttons/button1.gif" width="90″ height="40″ border="0″></a>