Refinance Loans for Self Employed
Refinance For Self Employed persons. Need 24 months Personal bank statements.
If you are in California – you may qualify for the 1% discount on the rate. Just ask for it.
Short Sales, Previous BK, Foreclosure, & Modified OK
All percentage hits are to the rate not the fee.

If you can not see the rate sheet image click on this pdf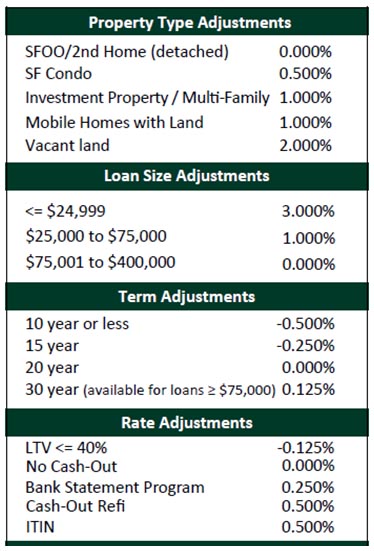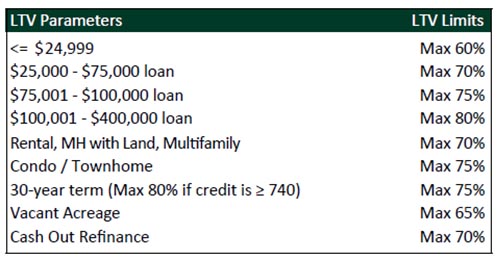 –
Special Notes:
No Prepayment Penalty.
55% DTI okay.
Personal bank statements only. Provide all pages. Can only use one statement to cover the 24 month period, if a previous account was closed, need the last zero balance statement and the first statement of the new account.
We look at 100% of the deposits as income. Do not count returns or transfers**
**We will count transfers from your business account to personal account. Then you will need to show that particular business bank statement from that month it was transferred from.
No buy downs.
No reserves unless over 75% LTV.
We only use Trans-union score for this particular loan product. For husband and wife we add the 2 scores and divide by two for pricing on our matrix.
For TERMS 10 years is 10/10 as a 30 year is 30/30 amortization.
Cost is 3% points plus $1,625
Brokers can make 50 basis points on the loan amount.
This Loan Program available NATIONWIDE – loan pricing may change slightly.
List of Forms & Documents Required:
24 months complete bank/financial statements Click Here For Borrower Worksheet / Log of 24 months bank statements
For the 24 months of statements mark each deposit on each page that is income and Complete Bank Statement Income Questionnaire
Photocopy of valid ID
Purchase Transactions – fully executed purchase contract
Refinance Transactions – mortgage statement
If property is leased, provide lease agreements
Insurance declaration page/quote for coverage
Business license – ie: state – federal – city business license for 2 years – if self employed
CPA letter or can be a licensed tax preparer letter – that they been in biz for 2 years
1003 Loan Application – printed 1003.
Credit report we will pull
Borrower authorization Borrower's Authorization
Borrower authorization to run and pay for credit & appraisal Credit & Appraisal $$ Authorization Form
Borrower authorization To Wire Funds Authorization to Wire Funds
SI form – Statement of Information SI Form – Statement of Information
**To expedite your file organize bank statements separated by month in adobe format ".pdf".
Any rates and terms stated above are for professional real estate mortgage brokers and bankers only. Rates, terms and procedures subject to change daily. This website, links and any attachments, contains information that is private to Equity Development and its clients and is to be considered under the privacy laws, and is also confidential and proprietary in nature. Thank you in advance for your cooperation.
**** Do you want more choices of stated income loans and no doc loans check out our other website at http://juststatedincomeloans.com/hot-loan-products ****